Russian invasion of Ukraine
On 24 February 2022, Russia began a large-scale invasion of Ukraine in an escalation of a pre-existing war between the two countries. During the Kyiv offensive, which began on the first day of the invasion, videos on social media began widely circulating of fighter jets in Ukraine shortly after the invasion started, including claims of a pilot who took down multiple Russian jets.
The claim that a MiG-29 pilot of nicknamed the "Ghost of Kyiv" who won six air fights in the skies of Kyiv appeared during the first 30 hours of the invasion.The six planes were reported as two Su-35s, two Su-25s, an Su-27, and an enemy MiG-29. If the flying ace had existed, they would have been the first recorded fighter ace of the 21st century.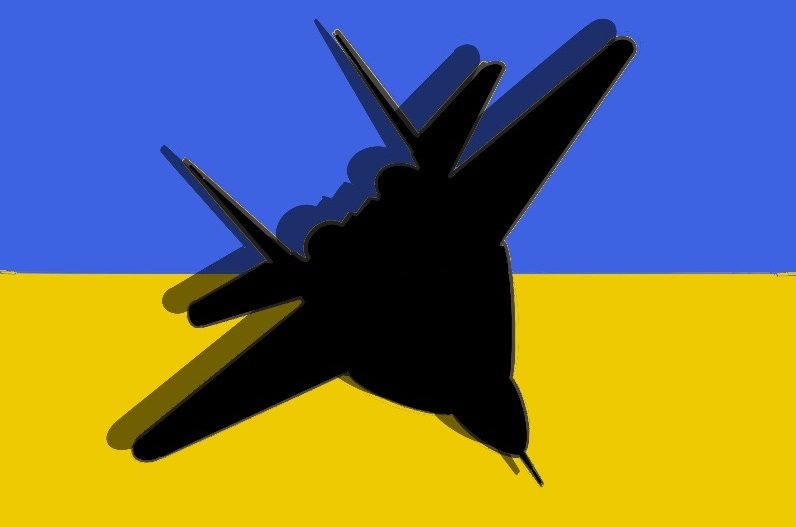 The Ukrainian Ministry of Defence claimed that—would the shoot-downs be confirmed—the Ghost of Kyiv could be one of dozens of experienced pilots of military reserve who returned to the Armed Forces of Ukraine after Russia invaded. In a tweet, it referred to the Ghost of Kyiv as "the air avenger".
However, Ukrainian commander-in-chief Valerii Zaluzhnyi said he could only confirm a total of six Russian planes downed on the first day of fighting in Ukraine, though there may have been more
The man, the myth, the legend – the Ghost protected Kyiv with all his might. 
We Are In Business To Rebuild Ukraine. We Donate Our Profits To Support Volunteers, Defenders & People Of Ukraine And It's Future. Слава Україні – Slava Ukraini – Glory To Ukraine! Buy Ghost Of Kyiv Merch Here